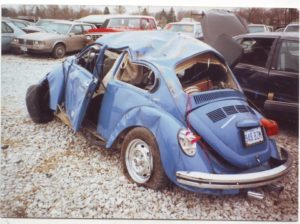 Speaking out on the dangers of distracted driving is a personal passion of mine.  My distracted driving crash was my personal game/life changer.  As a driver, I was not distracted by a cell phone but rather from joking and laughing with  four occupants in my car.  Communicating with other people in the car is the #1 distracter now.  Laughing and joking with the four other friends in my car took my focus off driving just long enough to lose control and crash my car. My tragedy opened my eyes to life distractions in general.  What am I doing in life?  My crash put me on a journey to raise awareness about all kinds of distractions and to seek other non-traditional routes in life.  Almost everyone has experienced some kind of life changing event…an event that opens your eyes and makes you think about your own life.  Life is an immensely interesting thing to navigate.  Focus is essential – keeping your eye on the prize.  Questions arise such as what makes you happy, what are your goals and how are you going to get there… my primary story revolves around distracted driving, but that is only one of many things I can speak about 😉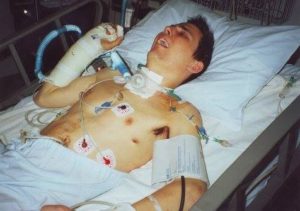 Can you believe that each day in the United States, over 11 people are killed and 1,161 are injured  in car crashes that involve a distracted driver?  Have you heard the crazy statistic that the odds of crashing increase 23x when texting while driving? These odds are directly comparable to drunk driving!  Add to the fact that 95% of us admit to having used our cellphone while driving at some point and you have an endless supply of tragic tales of lives damaged or cut short.  There is also the AAA statistic saying that 97% of all crashes are driver error, 3% are because of a malfunction of the automobile. Distracted driving crashes are already up 14% from the last two years – this is definitely a growing problem.  The statistics about the dangers of distracted driving keep coming —
I think we can all agree that I am not your father…I tell the kids this when I speak with them.  I am not saying to never speak to anyone else in the car – dont listen to the radio – etc.  I am realistic.  I know that there are numerous things in the vehicle that can distract a driver from focusing on the road : eating / drinking while driving, radio / navigation, small children, pets, rain, things outside (gapper delays) and so on and so forth.  I push kids and adults to think about those things and consciously NOT let those things be distractions….that they CAN control.  The cell phone is the #1 distracter in my book that can be controlled – especially with the younger "technologically proficient" generations.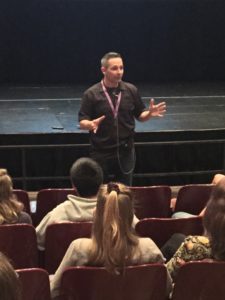 My distracted driving story: My name is Ben Pohl and I am guilty of being a "distracted driver".  I paid a great penalty for doing that at a young age (17).  My penalty was spending two years relearning how to walk and speak at a young age and spending the rest of my life wondering why this happened to me.   In my crash, I was a high school senior driving on his way to a party with 4 of my best friends.  I wasn't using a cellphone, but I was definitely distracted.  Distractions come in all shapes and sizes – mine were the radio and laughing with my friends – not paying attention to the road.  That inattention  caused me to take my eyes off the road and lose control on my car.  Take a moment to watch some of my videos below that will give you a more robust story and what happened to my four best friends. It was a horrific crash. No one should have made it. I essentially came back from the dead – the ER doctors were sure I would not make it through the night.  I am now older and have made it my mission to make sure that people are aware of the risk and consequences so that they don't end up like I did or worse.  Distractions are not just part of driving – they encircle life and if allowed into our lives, ensure we end up places that we don't want to be…I focus on my own life and how distracted driving changed my life.  I am determined to make a positive out of such a negative life event.
I am working hard to reach out in my area and speak with as many schools / students as possible.  The value of preventing possible injury / death is so great – the only issue I am running into is how to fund all of my travel to schools.  I do not charge schools to speak to their students.   For this reason, I set up a GoFundMe page below where I can collect small donations to help drive my cause.
My short video story…
Since my accident I have had quite the journey. My first goals were obvious – to get back on my feet.  First, I had to relearn to eat and walk, and after being in a coma for 1 month and 6 months of painful rehabilitation, I was able to leave the hospital in a wheelchair.  I was determined to take my life back on track.  I had all my life all planned out after graduation…I had to change everything following the crash.  I went on to get a university education in Recreational Therapy where I found my first real job in a maximum security prison rehabilitating sex offenders.  After that adventure, I went back to school again to see if I could learn to do more by obtaining a Master's Degree  in Public Administration. I wanted to see and fix the world.  With that goal in mind, I began working in Iraq as a government reconstruction consultant – helping rebuild the Iraqi government during the war.  After my work ended, I came home and was sent right back to the Middle East (Jordan) with the US Peace Corps.  I was slowly getting burned out and came back home to focus my efforts domestically. I think often about my rich education and ask myself if I am happy.  I came to the realization that education, although very valuable, led me down a career path that did not make me happy.  I decided to stop doing what everyone else wanted and finally do what makes me happy.  When I tell people what I do now – they simply shake their head and smile;)
I finished obtaining my 2 year certificate at a local community college (College of DuPage) near me in Automotive Technology.  I am currently enrolled in the Southern Illinois University – goal to obtaining my bachelor's degree in Automotive Technology.  This is my career path to owning my own automotive performance and repair shop.  My schedule is flexible and I speak to groups when requested.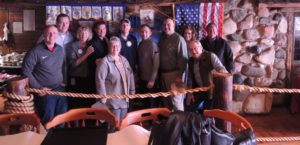 If you'd like me to share my life distractions / experiences with you, your place of work, your school, friends or family or a group you are involved in, please just get in touch with me … I customize each presentation in order to ensure that my message is internalized.  Thank you to everyone who has already donated – it helps spread my message to more people!!!
GOFUNDMEPAGE: https://www.gofundme.com/benpohlspeaks
(BASED IN CHICAGO, IL)
It is important to remember that 75% of the people who listen to my captivating presentation will think it is a supremely important issue on the road today but will nevertheless drive distracted….the next 20% will think it is such an important issue that they will be a more focused driver on the road but for only a week ot two tops.  The remaining 5% makes my speaking all worth it.  These are the people who understand the importance of the issue and take the simple steps of actually changing their behavior – i.e. paying attention while driving and don't pay attention to the most common distractors.   The saddest part to me is that people in general don't change their behavior unless one of two things happen.
They get is a horrible car accident and sustain life long injuries
They are hit hard in their wallets – meaning that they are caught on their phone for instance and fined $500+ each time)
Thank you note from one of the high school students…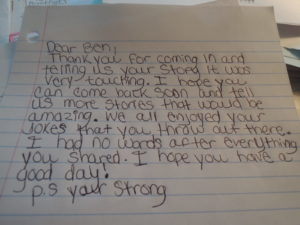 Testimonials:
"I have heard Ben Pohl's own story concerning "Distracted Driving" and the consequences for such driving. Ben  presented his own story at a recent meeting of the Oak Brook Rotary Club. I can attest that Ben's experience is a compelling one. I would recommend Ben Pohl to schools, Rotary Clubs, Lions Clubs, and other such service & civic groups because his message is a vital one. It should make one sit up straight and take a personal inventory of one's own driving routine and habits!  So, stay SAFE, not sorry!"
Brother Thomas Harding, fsc
President – St. Joseph High 
School   
Presentations scheduled:
Naperville North High School, Naperville Sunrise Rotary Club, Kiwanis Club of LaGrange, Aurora Kiwanis Club,  Park Ridge Kiwanis Club, Dundee – Crown High School, St. Charles Kiwanis Club
Presentations given:
Ameren Energy Company, West Liberty Middle School, West Chicago Junior High, Carol Stream Rotary Club, West Liberty Rotary Club, Woodridge Rotary Club, Bartlett Rotary Club, Roselle/Bloomingdale Rotary Club, Wheaton North High School (1000+ students), Lisle Rotary Club, Downer's Grove Rotary Club, Batavia Rotary Club, Rotary Club of Chicago / OHare, Elk Grove Rotary Club, Schaumburg / Hoffman Estates Rotary Club, Elgin Rotary Club, Oakbrook Rotary Club, St. Charles Noon Rotary Club, South Elgin High School, Rotary Club of Glenview – Sunrise, Rotary Club of Mt. Prospect, Lake Park High School, Lombard Rotary Club, Wheeling Rotary Club, Glen Ellyn Rotary Club, Wheaton Rotary Club, Westmont Rotary Club, Arlington Heights Rotary Club, La Grange Rotary Club, Western Springs Rotary Club, Villa Park Rotary Club, Skokie Valley Rotary Club, Burr Ridge / Willowbrook Chamber of Commerce, UPS Safety Conference, Buffalo Grove Rotary Club – The LOUDEST Rotary Club, Palatine Rotary Club, RotaryONE Chicago, FUSE Youth Group, Darien Rotary Club, Algonquin Rotary Club, Lakeview Rotary Club, Geneva Rotary Club, Deerfield Rotary Club, Silver Fox Club of St. Charles, Dundee High School, Northbrook Rotary Club, Deerfield High School, St. Charles – Breakfast Rotary Club, Wheaton – Warrenville South High School, Rotary Youth Conference, Kaneland High School, Rotary Club of Chicago – Financial District, Glenbard East High School, Naperville Lions Club, Des Plaines Rotary Club, Barrington High School, North English High School, Bolingbrook Rotary Club, Bethlehem Woods Retirement Community, Metea Valley High School, Elgin Breakfast Rotary Club, Aurora Rotary Club, Barrington Noon Rotary Club, Park Ridge Rotary Club, Elmhurst Lions Club, Highland Park Public Access Television, Wheaton North High School, Central DuPage Rotary Club, Arlington Heights Sunset Rotary, Kiwanis Club of Villa Park, Kiwanis Club of Lombard, Hinsdale Rotary Club, Romeoville Rotary Club, DuPage Township Senior Center, Orland Park Rotary Club, Kiwanis Club of Glenview, South Elgin High School, Bartlett Lions Club, Lake Park High School, Elmhurst Jaycees, Elmhurst Rotary Club, Glen Ellyn Lions Club, Elk Grove Lions Club, Dundee – Crown High School, Roselle Lions Club, Wheaton – Warrenville High School, Lake Park East High School, McHenry Rotary Club, Metea Valley High School, Lake Park High School, South Elgin High School, Wheaton Lions Club, Dundee Crown High School. McHenry Morning Rotary Club, Lisle Lions Club, Lions Club District F1 Convention,Operation Prom Night – Morton West High School, Metea Valley High School, Glenbard North High School, Lincolnshire Rotary Club, Kennedy High School, Crystal Lake Rotary Club, Chicago Association of Driver Education Instructors, Oakbrook Rotary Club, Wheeling Citizens Police Alumi Association, Dundee Crown High School, Metea High School, Schaumburg AM Rotary, Naperville Rotary Club, Lake Park West High School, Naperville Kiwanis Club, Bartlett High School, South Elgin High School, (1/18/19)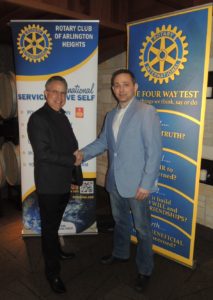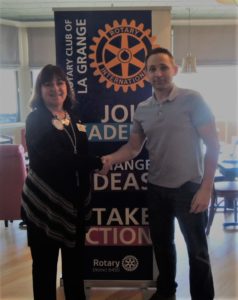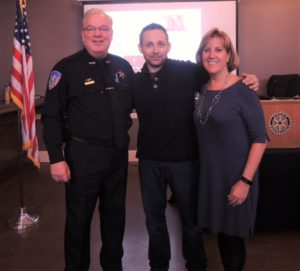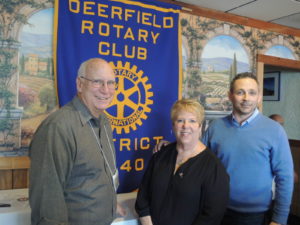 Schools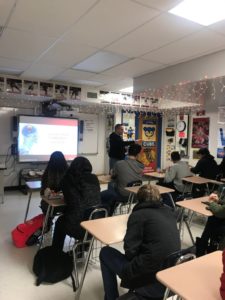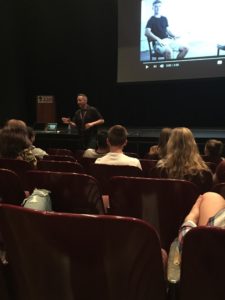 Private Companies: (UPS, Ameren Gas Company)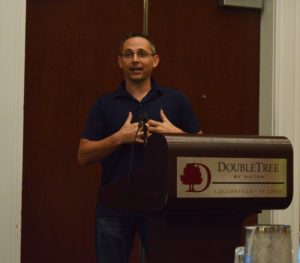 VIDEO SECTION: